Nanjing InRyant CNC Technology Co., Ltd
We are Nanjing InRyant CNC Technology Co., Ltd (InRyant CNC Tech), which is a Laser Machines, Press Brakes, Cutting Machines, Hydraulic Presses, Punching Machines, Rolling Machines manufacturer and supplier.InRyant CNC Tech offers a complete range of products and solutions.
InRyant CNC Tech is like to be a national high-tech enterprise dedicated to providing intelligent metalworking machinery for users worldwide solutions, has always focused on intelligent metalworking machinery manufacturing industry, has a professional independent intelligent metalworking machinery core technology research and development team, and uphold: efficient,energy-saving, environmental protection, compatible with the concept of product development. As a result,InRyant CNC Tech will become an outstanding intelligent metalworking machinery manufacturer and supplier in China.
InRyant CNC Tech products have been covered in many countries and regions around the world, and have wide users in new energy, precision sheet metal, auto parts, communication cabinet, kitchen and bathroom sheet metal, smart home, electronic power, and other fields.
InRyant CNC Tech as the leading enterprise of intelligent metalworking machinery in the segment of the sheet metal industry has been focused on providing key technical support for "Made in China 2025" and future factories. Help enterprises to implement intelligent manufacturing in place. We passionately believe that everyone can benefit from the global market.
We aim to be the leader of intelligent metalworking machinery and build Hundred-Year Brand.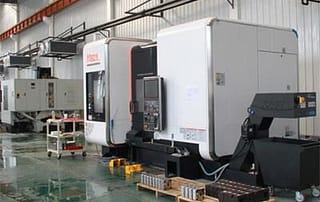 Our goal is to provide quality equipment at the most competitive prices in the industry.
What Our Clients Say
Some kind words from our respected clients