We provide cutting machines, such as: hydraulic shearing machine, includes hydraulic swing beam shear and hydraulic guillotine shear; plasma cutting machine, includes table plasma cutter, gantry Plasma Cutter and portable plasma cutter; V grooving machine includes gantry V Groover and Vertical V Groover.
Cutting Machines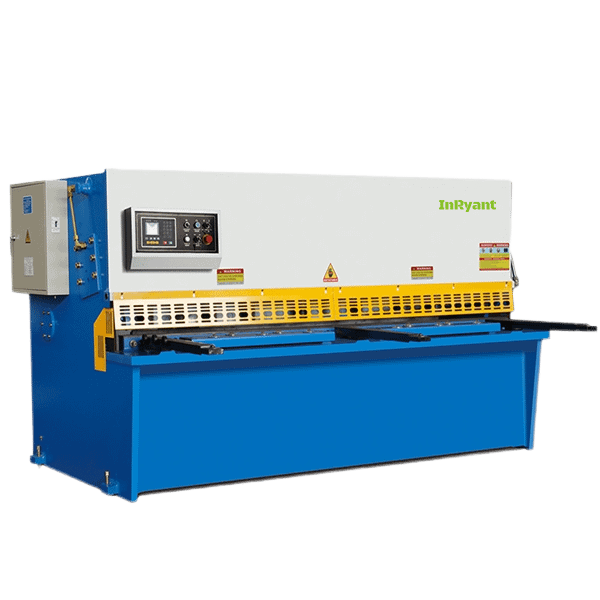 HSB Series Heavy Duty Hydraulic NC Swing Beam Shear
Single point blade clearance
Swing up or away back gauge
Finger guard, ball transfers and holddawns
HSB hydraulic swing beam shearing machine combines performance and simplicity. The hydraulic shears for sale are engineered to have the most optimized cutting angle which provides the least distortion when cutting the widest variety of materials. The low cutting angle on this type of shears allows limiting sheet metal twists and bows.
Cutting Capacity: 0.5mm – 12mm
Cutting Width:1600mm – 4000mm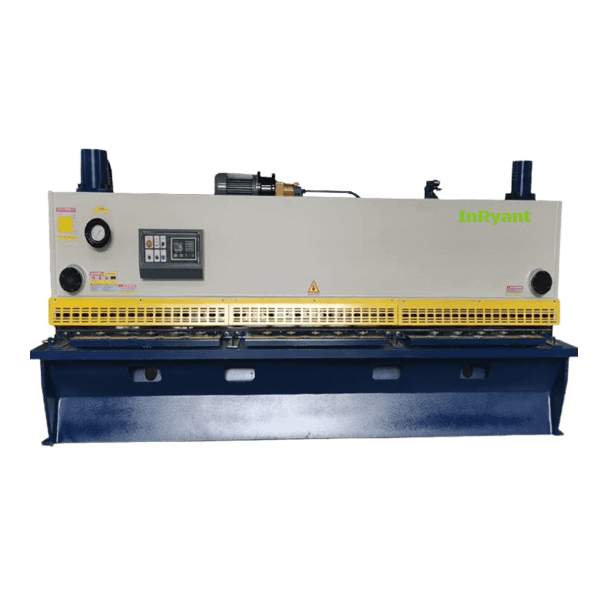 HVS Series CNC Hydraulic Various Angle CNC Guillotine Shear
Three-point support rolling guide (Lower eccentric shaft, front support shaft, upper eccentric shaft)
Adjustable cutting angle, different cutting angles are applied for cutting plates with different thicknesses
Suitable for cutting thicker plates with better cutting quality
HVS Series CNC Hydraulic Various Angle CNC Guillotine Shear is the second generation hydraulic guillotine plate shears.
Cutting Capacity: 0.5mm – 30mm
Cutting Width:1600mm – 9000mm
PL Series CNC Plasma Cutting Machine
Cutting area is very wide
Affordable factory direct price
High efficiency, stable performance and long service life.
PL Series CNC Plasma Cutting Machine includes Desktop plasma cutter( DPL), Portable plasma cutter(PPL), and Gantry plasma cutter(GPL).
At InRyant CNC Tech, we are able to cut your items with CNC flame and plasma from 10 to 200 mm in thickness.
GVG series Gantry V Groover
Rapid positioning, accurate feeding
Devices with a high efficiency
Energy-saving and high-quality
V grooving machine is widely used in curtain wall constructing, elevator making, internal decoration, door/window fabrication, the finished sheet metal can get a nice, sharp corner after V cutting.
Cooperation Brand