Aluminum Foil Container Making Production Line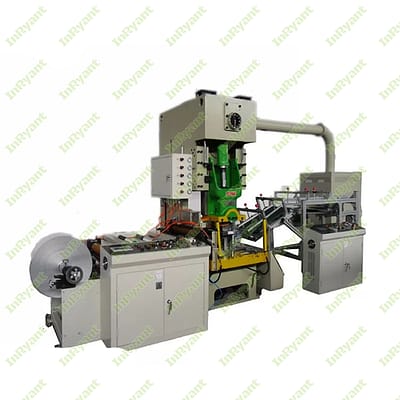 Aluminum foil container production line, also known as aluminum foil lunch box production line, is the production of disposable aluminum foil lunch box equipment, aluminum foil lunch box with environmental pollution recyclable recycling cycle.
Product Description
Speed: 60 strokes/minute
Machine power: 11 kilowatts
Machine size: 5 * 3 * 4 meters
Machine weight: 8000 kg
It is used to make aluminum foil containers, aluminum lids and aluminum paper lids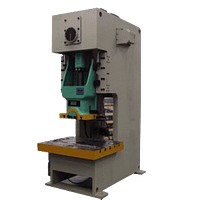 Performance characteristics:
1. The whole machine adopts Siemens CPU216 programmable controller as the control system, which is safe and reliable. Feeding length, production speed and other parameters are simply set, gas/electricity integration, centralized control. Fully automatic production, personnel only need to collect products.
2. The feeding, stamping, waste collection, and product ejection are all automated during operation.
3. The precision press adopts steel plate welded body, frequency conversion speed regulation, dry friction clutch, rigid overload safety device, and has the characteristics of high precision and good reliability.
4. The feeding system adopts step-by-step control, and the feeding length is accurate and error-free and can be set arbitrarily within the length of 30mm~999mm.
Technical Specification